Patient Achievements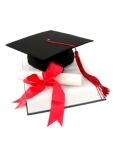 Dasha Bennett has graduated from Bowie High School! She hopes to study the culinary arts and open her own bakery.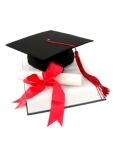 Jasmine Graves has graduated from St. John's College High School! She moves on to Penn State where she hopes to major in chemical engineering.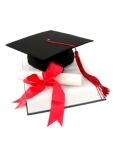 Janeé Hammonds has graduated from Richard Wright PCS! She moves on to University of Maryland Eastern Shore where she hopes to major in accounting so she can start her own clothing line.
In vitae lobortis magna. Nunc sed adipiscing justo, et accumsan erat. Donec eros metus, dignissim non mi eget, egestas viverra nisl. Ut eget ornare orci, in lacinia urna. Suspendisse lacinia, ante eget vehicula accumsan, magna metus suscipit elit, et porta urna neque molestie justo. Phasellus eget risus mattis tellus porttitor consequat.
Ut dui urna, iaculis sit amet rhoncus at, bibendum ac lorem. Fusce feugiat turpis ac neque rutrum dictum. Sed vitae nunc euismod, dictum sapien quis, facilisis ligula. Maecenas eu dolor nunc. Aliquam egestas massa nec diam venenatis pulvinar. Pellentesque volutpat dignissim sapien, quis consequat massa consequat id. In hac habitasse platea dictumst. Nam dapibus sit amet metus ac tempus. Vivamus in diam purus. Aenean vestibulum mi neque, vitae bibendum lorem tempor nec.
Newest Resources
From the Blog
Check out this article about how night time media use can affect teen sleep "Nighttime media use was associated with less sleep, as well as self-reported anxiety and depression, in teens with attention-deficit/hyperactivity disorder, based on data from 81 adolescents."...
Games and Fun
Developmental Activities
Activities to Help Your Young Child Grow and Learn
30 Months-3 Years.pdf
3 Years-42 Months.pdf
42 Months-4 Years.pdf
4 Years-54 Months.pdf
54 Months-5 Years.pdf