Brussel Sprout Fried Rice
August 29, 2015
From: Isa Chandra
Time: 30 minutes
Serves 4
Ingredients:
2 tablespoons refined coconut oil, divided
12 oz Brussel sprouts, trimmed and quartered
1 large carrot, peeled and sliced into thin half-moons
1/4 cup pine nuts
1/4 cup fresh basil
1 cup loosely packed fresh cilantro
1 cup finely chopped scallions
2 cloves garlic, minced
1 tablespoon fresh minced ginger
4 cups cooked and cooled jasmine rice [see note]
1/4 teaspoon red pepper flakes
2 tablespoons soy sauce or tamari
1 tablespoon fresh lime juice
1/2 teaspoon agave
Sriracha to serve
Note: The rice has to be cold for this recipe to work correctly, otherwise it will get mushy and sticky. Many supermarkets carry frozen bags of rice for reasonable prices. I've made this recipe with a standard 20 oz bag of rice in mind (Whole Foods has frozen Jasmine rice, even.) But you can certainly freeze your own! Just steam it up, fluff it and place in a mesh strainer. Just sticks the strainer in the fridge to cool comletely, that way it will cook quickly and evenly. Then place rice in a freezer bag and freeze until ready to use. For this recipe, you can just toss the rice into the pan frozen.
Instructions:
Preheat a large heavy bottomed pan (preferably cast iron) over medium-high heat. Saute the Brussel sprouts and carrots in 1 tablespoon of oil for about 5 minutes, until Brussel sprouts are lightly charred. Toss in the pine nuts and cook for two minutes, tossing often, until toasted. Transfer everything to a large plate and set aside.
Lower heat a bit to medium. In 1 teaspoon oil, saute the basil, cilantro, scallions, garlic and ginger for about a minute. The herbs will wilt and everything will smell aromatic and wonderful. Now add the rice, red pepper flakes and the remaining 2 teaspoons oil and cook for about 5 minutes, tossing often.
Add the Brussels mixture back to the pan, and drizzle in the soy sauce, lime juice and agave. Cook for 3 more minutes or so, until rice is lightly browned. Taste for salt. Serve with plenty of Sriracha!
Greek Salad Dip
August 29, 2015
From: Sprouted Kitchen
Serves 6
Ingredients:
1 cup French lentils
2-3 persian cucumbers
2 roma tomatoes, or something similar
1/2 a red bell pepper - seeds and ribs removed
1/3 cup minced red onion
1/2 cup chopped kalamata olives
1/4 cup fresh chopped flat-leaf parsley
3 Tbsp. fresh chopped oregano leaves
1/2 tsp. sea salt
A pinch of red pepper flakes
2 Tbsp. extra virgin olive oil
1 Tbsp. white wine vinegar
1/2-3/4 cup crumbled feta cheese - to taste
Instructions:
Put the lentils into a large mixing bowl. Scoop out the seedy center and finely dice the cucumbers. Do the same with the tomatoes and red pepper. The smaller the dice, the easier to scoop with a cracker. Add them to the mixing bowl. Add the red onion, olives, parsley, oregano, salt, pepper flakes, olive oil and vinegar and stir to mix. Gently stir in the crumbled feta and taste for seasonings.
Serve at room temperature or chilled. The salad will keep for 4-5 days in the fridge, the vegetables getting a bit softer by the day but still enjoyable.
Avocado, Tomato, and Mango Salsa
August 29, 2015
Ingredients:
1 mango - peeled, seeded, and diced
1 avocado - peeled, pitted, and diced
4 medium tomatoes - diced
1 cucumber - diced
1 jalapeno pepper - seeded and minced
1/2 cup chopped fresh cilantro
3 cloves garlic - minced
1 tsp fresh lime juice
1/4 cup chopped red onion
3 tbs olive oil
Instructions:
In a medium bowl, combine the mango, avocado, tomatoes, jalapeno, cilantro, cucumber, and garlic. Stir in the salt, lime juice, red onion, and olive oil. To blend the flavors, refrigerate for about 30 minutes before serving.
Tuna Casserole
August 29, 2015
From: The Domestic Man Blog
Gluten free and Paleo, Primal, and Whole30 friendly
Serves 4
Time: 1 hour and 30 minutes
Ingredients:
4 tbsp butter (ghee okay)
1/2 onion, diced
2 tbsp rice flour (coconut flour okay)
1 cup heavy cream (coconut milk okay)
1 cup chicken broth
1/2 tsp salt, more to taste
1/2 tsp black pepper, more to taste
2 cans (5oz each) tuna, drained
4 russet potatoes, peeled and thinly sliced
1/2 cup chopped fresh parsley, divided
Instructions:
1. Preheat your oven to 350F. In a saucepan, heat the butter over medium heat. Add the onion and sauté until softened, about 6 minutes, then stir in the rice flour. Sauté until light brown and toasted, about 2 minutes, stirring often. Stir in the cream, broth, salt, and pepper; simmer until thickened, about 2 minutes, then taste and add more salt and pepper if needed.
2. Stir in the tuna, potatoes and parsley, then transfer to a casserole dish. Cover tightly with heavy duty tin foil and bake for 45 minutes. Uncover the casserole dish and return to the oven; bake until the potatoes are soft and the sauce thickens, about 10 minutes. Remove from the oven and stir in the remaining parsley; let rest for 5 minutes before serving.
Sweet Potato and Black Bean Quesadillas
August 29, 2015
From: Sunday Morning Banana Pancakes Blog
Serves 2
Ingredients
The Filling:
1 small to medium Sweet Potato - peeled and cubed
1 tsp Smokey Paprika Chipotle seasoning
(make your own spice (blend of chili pepper [including chipotle], cumin, oregano), paprika, garlic, sea salt, onion, demerara sugar, natural mesquite smoke flavor)
1/2 cup pepper - seeded and chopped
1 small shallot - sliced
1/2 cup fresh or frozen corn kernels
1 tsp Chipotle olive oil or standard olive oil
Salt to taste
The Black Bean Spread:
2 cups of black beans - drained and rinsed
Juice of 1 lime
7-10 dashes of Cholula chipotle hot sauce
Salt to taste
2 10 inch flour tortillas
2-3 cups baby spinach
A dab of butter (about 1 tsp)
Extras: salsa, guacamole, sour cream, chives

Instructions:
Peel and cube your sweet potato (steam sweet potato using a steamer basket on the stove or in the microwave). Once sweet potato is fork tender, place in a medium bowl and add chipotle seasoning and salt to taste. Using a rubber spatula or potato masher, mash sweet potato and set aside.
While the sweet potato is steaming, heat a medium saute pan over medium/high heat. Drizzle olive oil into pan. Add chopped pepper, corn and sliced shallots along with a little bit of salt, saute until peppers and shallots begin to soften, a little caramelize is good too. Remove from heat.
In the bowl of your food processor (a mini processor is great if you have one) fitted with an S blade - add drained and rinsed black beans, juice of 1 lime, salt and Cholula. Process until black bean spread is smooth (about 1-2 minutes).
Lay your tortillas out on your work surface. Spread half of each tortilla with the sweet potatoes and the other side of the tortilla with the black bean spread. Layer the veggie mix equally over the black bean side of the tortilla. Layer baby spinach over the sweet potato. Bring the side of the tortilla together as if you are closing a book, repeat with the other tortilla.
Using the same pan as you sauteed your veggies in or a griddle, heat a dab of butter over medium heat. Place quesadilla in the pan and cook until golden brown, flip and cook the other side the same. About 2 minutes per side - repeat with other quesadilla.
Remove from pan, cut quesadilla into 3 triangles and serve with your favorite salsa, guacamole, sour cream or chives!
FAA CRS Recommendations
August 18, 2015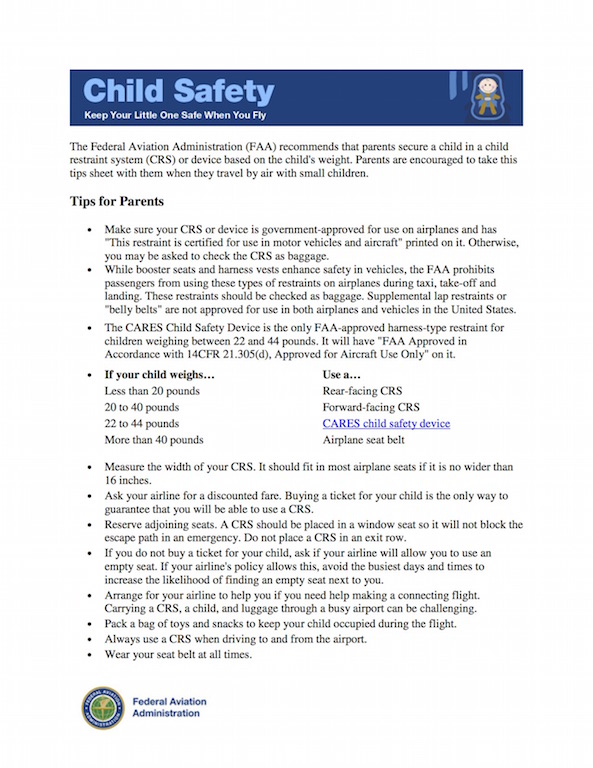 Fast-food Consumption and Children's Academic Outcomes
August 8, 2015
Check out this article about how consuming fast food can affect the academic outcomes of children.
"Past research has linked fast-food consumption to childhood obesity and numerous health problems later in life. But eating such foods may not only affect physical health; a study finds that the amount of fast food children eat may also influence their academic growth."
"Test scores up to 20% lower among children who ate fast food"